Introduction of Reflow Oven Temperature Zone
From:    Author:Reflow Oven    Publish time:2020-12-18 20:52    Clicks:10
Introduction of Reflow Oven Temperature Zone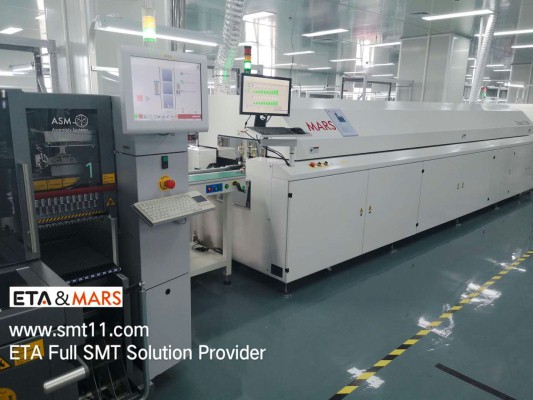 It usually refers to the area where the room temperature rises to about 150 degrees. In this zone, the entire circuit board is warmed up steadily, and part of the solvent of the solder paste in the preheating zone can be used in time. Components, especially integrated circuits, slowly heat up. In order to adapt to the high temperature in the future, but due to the different sizes of the surface components of the circuit board.
2. Constant temperature zone
The so-called constant temperature means to maintain a relative balance. In the constant temperature zone, the temperature is usually controlled at 150-170 degrees. Before the solder paste is melted, the solvent in the solder paste is further removed, and the activator starts to activate and effectively remove the oxide on the surface, and the surface temperature of the circuit board Affected by hot air convection. The temperature of different size components can be kept in balance.
The temperature in the reflow zone is the highest. After the circuit board enters this zone, the temperature rises rapidly and exceeds the melting point by 30-40 degrees, that is, the board surface temperature reaches 215-225 degrees instantaneously, (this temperature is also called the peak temperature) for about 5-10 /S In the reflow zone, the solder paste melts quickly and wets the pad quickly. As the temperature increases further, the surface tension of the solder decreases. The solder climbs to a certain height of the component pins.
After the circuit board flows to the cooling zone, the solder joints quickly cool down. The solder solidifies. The solder joints quickly cooled. The surface is continuously in a meniscus shape. The usual cooling method is to install a fan at the outlet of the reflow oven. Forced cooling.
❙ SMD Soldering Machine Video