ETA Reflow Oven---TOP 1 Quality is the Whole China
From:    Author:Reflow Oven    Publish time:2019-11-05 10:25    Clicks:21
ETA Reflow Oven---TOP 1 Quality is the Whole China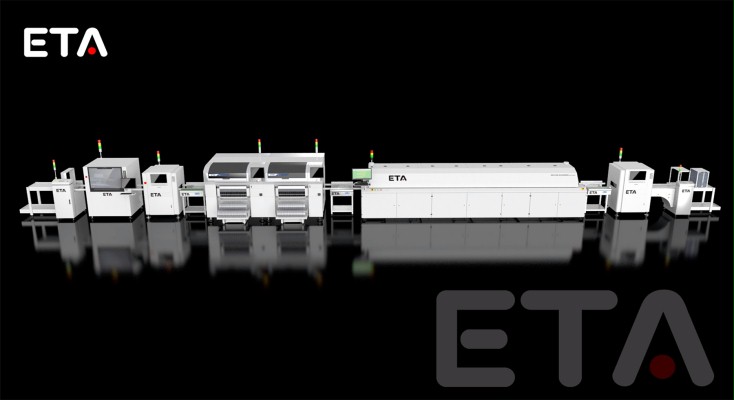 ETA high-end lead free

reflow soldering oven

, professional technical and first-class soldering system to solve soldering defects.
ETA is a professional SMT and DIP manufacturer in China, specially for LED light,
TV products. Our reflow oven got all customer good feedback.
Last month, we issued an new advanced reflow oven called Draco Series lead free
That is ETA's mature product after years of market testing. We developed this kind of
reflow oven in order to meet the advanced marketing demand. Our Draco Series lead
free reflow oven is comparable to Heller reflow oven machines. We will be
committed to making NO.1 reflow reflow in the Whole China and the forefront in the
world. It has unparalleled heating performance and temperature control system. That
can meets the requirements of various welding processes, Specially for some very
sophisticated electronic products, such as smart mobile phones, computers, ipads.
Normally reflow oven can't meet the such precisely request. So You can choose our
ETA Draco Series lead free reflow oven. It is ETA's crystallization of years technical
research and development. They will be total used for entirely communications,
automotive, electronics, home appliances, computers and other consumer electronic
products. And they got many. We got high praise from our end customer.
❙

Reflow Soldering Oven Video